We are creating the future of play
Rentoys aims to provide every kid access to the best books and award-winning educational toys, appropriate to kids' age.

The world of play is changing with toys getting smarter day by day. More and more toys are either having a smart technology or adopting the philosophy of open-ended play.

This fundamental shift in the play space is helping parents by providing a guided learning path to the kids, however, it has also caused a sharp rise in toy prices. Even today, such educational toys are very costly and can go for ₹5000+ a piece. Now, parents may not feel the heat if buying toys were a one-time expense. However, this is hardly the case.

Rentoys addresses this problem in two ways:
1) Discovery: Picking the best educational toys and books from all around the world and making them available in Indian market
2) Affordability: Providing these toys and books at an affordable price via renting

Rentoys is founded by parents having years of experience of managing kids. Been there, done that. We understand how children's early experiences - the bonds they form with their parents and their first learning experiences - deeply affect their physical, cognitive, emotional, and social development. This is why we are on a mission to help parents optimize their investments in the early years of children's lives to ensure children's future success.
Company History
Founded in 2009 by Manoj Kumar and Neeta Verma (parents of Parth)

Got covered by several national media - ET, CNBC Awaaz, Outlook, DNA etc.

Ankit Gupta joined the core team to lead the engineering efforts.

Expanded to 5 cities - Bangalore. Mumbai. thane, Hyderabad, and Pune.

Meeting customer needs got more and more difficult with high inflation and delivery/pickup challenges. So, Rentoys took a break to reflect on how to change for the better.

New Rentoys launched covering all over India
Meet the team behind Rentoys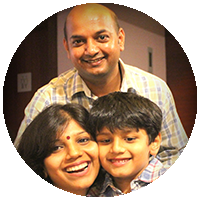 Manoj Kumar
Chief Mentor
In 2009, we realized that every month we were spending between Rs 5,000 and Rs 10,000 for our four-year-old. That's how we hit upon the idea of bringing toys to parents on rent and our next baby (Rentoys) was born. Now, learning from our past experiences of managing Rentoys, I am working towards creating the future of Rentoys.

--
Manoj holds an M.Tech from IIT Kanpur and an MBA from IIM Kozhikode.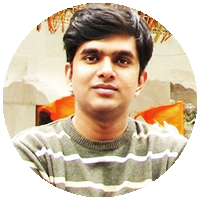 Ankit Gupta
Co-founder and CEO
I am crazy about playing with new toys, just like my 4-yr old son. We are the first ones to play with a new Rentoys toy. It's like a dream come true for both of us 🙂

I also look after the product and the marketing efforts at Rentoys. You could also find me using Peppa's login and chatting with our customers.

--
Ankit holds a B.Tech from IIT Bombay and an MBA from Carnegie Mellon, and has 5+ years of experience in both corporate and start-up setup.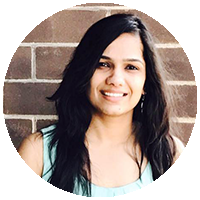 Dolly Gupta
Co-founder and COO
I spend most of my day searching for cool-new educational toys and hearing my son say - "Mumma, are you buying toys for me?".

I make sure that our inventory reflects our customers' needs. I also like to talk to our customers and hearing from them their experience with Rentoys.

--
Dolly holds a B.Tech from MITS Lakshmangarh, and has 3+ years of experience with Accenture Consulting.