Flip, Turn, and Match to win
Matching game of quick visual perception where players race to discover and match hidden patterns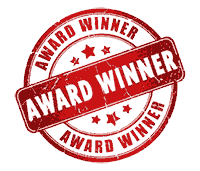 Acuity
by Fat Brain
Acuity is the clever matching game of quick visual perception where players race against each other or work together to discover and match hidden patterns in the tiles' arrangement.
In order to find matching patterns, players have to look at either the two adjacent sides of two tiles, or the four adjacent corners of four tiles.

Search, scrutinize, analyze, and try your best not to get hypnotized by the vibrant and vivid patterns as you match up as many tiles as possible.


Rent starts
₹
849
for a box of toys worth Rs. 5,000/-

Acuity is a brilliant choice!
For reinforcing visual spatial skills, pattern recognition, and quick mental processing
Simple game play, no reading required
Player to match the most tiles wins.
A mind-bending, eye-catching tile race!
The brainteasing game of sharp vision and keen thought...so, all minds on board to master the match!
Product Details
RECOMMENDED AGE
6-12 Years