Fun for the whole family
Stacking game with a diverse mix of animals that builds foundational skills too!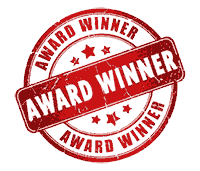 Animal Upon Animal
by Haba
Crocodiles, frilled lizards, sheep, toucans and monkeys, hedgehogs and snakes... you'll never find such a motley mix of animals in any other game.
Players race each other to be the first to place all of their wooden animals upon the animal pile before any of the other players. A roll of the die tells the players how many animals can be placed or whether they can add to the alligator base.
Rent starts
₹
849
for a box of toys worth Rs. 5,000/-
Watch Animal Upon Animal in action

Fun with foundational skills
A wobbly stacking game for 2-4 animal piling fosters hand-eye coordination and fine motor skills.
Eco-friendly material
Beech wood. Non toxic, water based stain. How many animals can you pile on the crocodile without the pyramid collapsing?
Kids can't get enough of all the animals and racing!
Players race each other to place the animals on the pile before other players. Try this wobbly stacking fun family game today!!!
Product Details
RECOMMENDED AGE
3-12 Years
IN THE BOX
4 Toucans
4 Sheeps
4 Snakes
4 Monkeys
4 Penguins
4 Hedgehogs
4 Lizards
1 Crocodile
1 Dice