Innovative magnetic building toy
Geometric beauty and magnetizing play come together in Arx 2.0.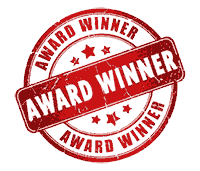 Arx 2.0
by Fat Brain
Build with Arx 2.0… and familiarize your creative side with a new phenomenon.
When the magnetic force between two Arx pieces meets- you'll know it. You'll feel the click as the magnets adhere. There it is. A new route for creative thinking!
Rent starts
₹
849
for a box of toys worth Rs. 5,000/-

Build at seemingly impossible angles
Experiment with your inclinations, the magnets roll within each translucent shape, giving builders new and seemingly gravity-defying options.
Fun with magnets
Versatile magnetic pieces; Gleaming translucent shades of kelly green, fuchsia, tangerine, cobalt blue
A new route for creative thinking!
Explore design, balance and the power of magnetism. With a nudge, handsome translucent crescents weeble, wobble and spin.
Product Details
RECOMMENDED AGE
3-8 Years
IN THE BOX
24 Magnets
2 Bases