Hands-on STEM learning through play!
Open-ended magnetic construction toy for preschool age children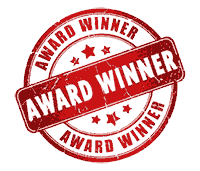 Better Builders Set
by Guidecraft
With super strong magnetic force, unique rod and ball configurations and myriad design possibilities, Better Builders are a wonderfully inventive way to help children discover principles of science, construction, and engineering while developing their creativity skills.
Rent starts
₹
849
for a box of toys worth Rs. 5,000/-
Educational Focus
Exercises creativity, principles of science, magnetism, and engineering
Simple and fun
Over-sized rods with grooved grips and embedded magnets are perfect for small hands. Rods come in various sizes for more stylish designs.
Build your own models
Let your child explore his/her imagination and build 2-D and 3-D models. STEM skills learning was never so easy :)
Product Details
RECOMMENDED AGE
2-5 Years
IN THE BOX
14 Small Rods
10 Balls
6 Large Rods