Encourages dramatic play in your child
Help a child to name, identify, and regulate their emotions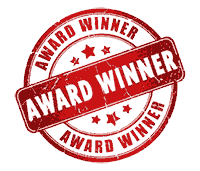 Learn Emotions
by Guidecraft
Better Builders® Emotions feature the magnetic fun of the original ball and rod construction toy, but assembled as 6 dramatic play characters.
The faces express 6 distinct emotions to which children can relate: happy, sad, angry, surprised, confused, and scared.
Rent starts
₹
849
for a box of toys worth Rs. 5,000/-
Increase your child's Emotional Intelligence
The ability to recognize and understand these emotions and their association with colors provides invaluable depth to everyday play.
Perfect size for small hands
Interchange the friction-fit hairstyles, 3 male and 3 female, to create new personalities and allow for personal connection to the characters. The set includes 2 blue, 2 yellow, and 2 red ball and rod bodies with gender neutral shirts and shoes.
Let your child express his feelings
This toy is designed to assist in understanding feelings, encouraging positive expression, and verbal and nonverbal communication. You will see the improvement in your child in no time.
Product Details
RECOMMENDED AGE
2-4 Years
IN THE BOX
6 Wigs
6 Magnetic balls
6 Upper body parts
6 Magnetic rods
6 Foot pieces