Make learning powerful and fun
Enjoy learning bugs with this multi-layered sorting puzzle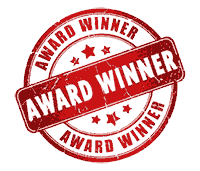 Build-A-Bug Explorer
by Hape
One bug, two bugs, three bugs, four! Children will love learning about numbers, shapes, and of course, bugs with Build-A-Bug Sorter Puzzle.

Sort the pieces by shape, color, or number of holes, and stack them to build each friendly critter.
Rent starts
₹
849
for a box of toys worth Rs. 5,000/-
Strengthens basic life skills
Multi-layered bugs encourage counting, sorting, and color identification. Encourages development of coordination, fine motor skills, and problem solving abilities.
Naturally safe
All pieces are non-toxic, child safe, and of the highest quality
The perfect introduction to problem solving
Count the pieces. Count the holes. Name the colors. Build-a-bug is a must try puzzle for your toddler :)
Product Details
RECOMMENDED AGE
1-3 Years
IN THE BOX
12 Puzzle Pieces
1 Puzzle Board