Stack it up, one tile at a time!
A fun, unique twist on puzzle games…create complex colored shapes!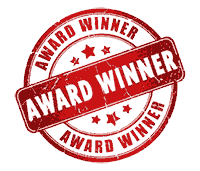 Colour Code
by SmartGames
Colour Code uses 18 bold, coloured shapes, each on a see-through tile. Pick a challenge, then stack a rack of tiles to recreate the exact composition presented by your challenge!
A great introduction to colours, shapes, order, orientation, etc.


Rent starts
₹
849
for a box of toys worth Rs. 5,000/-
Watch Colour Code in action

Helps develop logic and spatial reasoning skills
Helps develop logical thinking skills, visual and spatial preception and strategic planning skills
100 fun challenges to complete
There are four levels of difficulty ranging from Starter - Master
A fun and exciting single player brainteaser game
You must combine shape, colour, and order then decide which way round each tile needs to be to achieve the challenge you have picked!
Product Details
RECOMMENDED AGE
5-8 Years
IN THE BOX
1 Holder
18 Transparent tiles