Walk, Dance and Clack with Alligator!!
Designed with a body that moves in wave-like motion when pulled, producing rhythmic 'click-clack' sounds.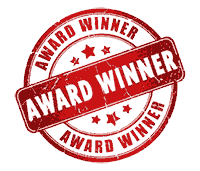 Dancing Alligator
by Plan Toys
The Dancing Alligator is ideal for helping motivate toddlers to walk. While being pulled, it walks in a funny way and makes a rhythmic click-clack sound. The movement helps children to develop their fine and gross motor skills.

It also assists with listening, as well as stimulating hand-eye coordination. Parents can use the alligator as a means to teach little ones about animals and create interesting stories. Dancing Alligator will also prompt children to ask questions and encourage them to speak and express opinions.

Since it's launch in 1999, the Plan Toys Dancing Alligator has achieved world-class recognition, with numerous awards to confirm its extraordinary appeal and unique design.


Rent starts
₹
849
for a box of toys worth Rs. 5,000/-
Watch Dancing Alligator in action

Happy Alligator
Children are encouraged by the sound to drag it along faster resulting in faster clicking and chasing effect, this, in turn, helps promote good balance, stronger walking and healthy play.
Eco-friendly Toy
Made from natural, chemical-free rubber wood and finished with water-based, safety-tested colors.
Suitable for crawlers and early walkers.
Encourages active imaginations while developing balance and bilateral coordination.
Product Details
RECOMMENDED AGE
6mo-2 Years