Speed logic game
Race to solve the formula by moving your molecules from tube to tube without touching them or dropping them!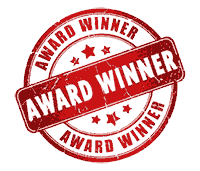 Dr. Eureka
by Blue Orange
The brilliant Dr. Eureka has important experiments for you to complete!

Pick a challenge card, 3 test tubes and 6 colorful balls to solve his scientific formula. Carefully move your materials from tube to tube without dropping them and position the balls as illustrated on the challenge card.


Rent starts
₹
849
for a box of toys worth Rs. 5,000/-
Watch Dr. Eureka in action

Fast-paced game strengthens
-Visual Perception. - Focus and Attention. - Problem Solving. - Fine Motor Skills. - Processing Speed.
Various challenge level
Includes 54 challenge cards from easy to difficult that will make playing more challenging
Mix the molecules, Master the formula!
This game is a great, hand-on, dexterity-based, brainteaser that can be played with friends or by yourself.
Product Details
RECOMMENDED AGE
6-12 Years
IN THE BOX
24 Balls
12 Test Tubes