S.T.E.M. - Based Domino Set
Build your own domino race full of extra play value then watch them come tumbling down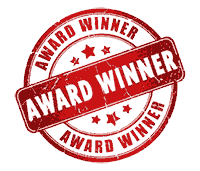 Dynamo Dominoes
by Hape
Build a colorful trail of 100 wooden dominoes. Add a bridge, bell, rails, and assorted tricks. Tap one rectangle and watch them all come tumbling down.

There are endless possibilities for 3-D thinking and engineering development!


Watch Dynamo Dominoes in action

Educational focus
Develops children's logic, kinesthetic, and hand-eye coordination
Develop basic engineering skills
as your child study the principles of balance, cause and effect, and learn to recognize the importance of adapting your strategy!
Get ready, get set, and go!
There's no right or wrong way to build your domino trail. Make it different every time.
Product Details
RECOMMENDED AGE
3-12 Years
IN THE BOX
100 Dominoes
7 Add-on Pieces