Creative challenges for kids!
Build castles or a small town, the possiblities are endless.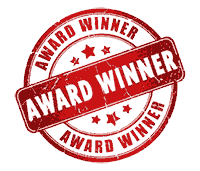 Fantasia Block Castle
by Hape
Strive for new heights with this best-selling, innovatively designed stacking block set!

The Fantasia Castle Blocks are uniquely shaped, brightly colored, and decorated with whimsical patterns, providing children hours of entertainment. Build, knock down, and rebuild enchanting castles and towers.
Rent starts
₹
849
for a box of toys worth Rs. 5,000/-
Uniquely shaped blocks with enchanting patterns inspire
Encourages kids to expand their horizons as they learn what shapes can balance on each other, and interact in a playful way with balance and force.
2010- Top Toy of the Year
Stimulates imagination and creativity
Encourages the development of coordination, fine motor skills, and creative thinking as children stack their fantastic creations.
Sure to delight your emerging builders!
Build a castle, a house, develops motor skills and stimulates imagination. Finished with whimsical colors and designs, this is one toy that is sure to become a favorite!
Product Details
RECOMMENDED AGE
2-5 Years
IN THE BOX
26 Castle Blocks