Big fix-it fun for the smallest fixer uppers!
It's good to have a handy helper in the house!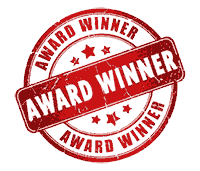 Fix It! Tool Set
by Learning Resources
Kids will be well prepared for quick repair projects with every tool needed to get the job done. This tool set is made of soft plastic and the tools' chunky handles are designed specifically with young children in mind.
All the hand-held tools require a child's movement and the drill has a trigger for special drilling sounds to enhance play. All tools fit nicely in the toolbox and help children understand the importance of keeping tools organized and ready for the next job.
Rent starts
₹
849
for a box of toys worth Rs. 5,000/-
My Very Own Tool Set
Encourage early imaginative play with chunky tools. Whether children are imitating mom and dad with similar tools or setting their own imaginative work zone, language opportunities are part of their play.
Large enough to encourage a whole hand grasp
Includes all kinds of tools . The included toolbox gives children a place to pack their tools so they are ready to head out on a job. It teaches Cause and Effect Learning & Eye-Hand Coordination too.
Say Hello to little carpenters!!!
Easy fix it projects around the house can lead to imagination, auditory processing as the new carpenter listens your job details and sequencing to make sure it's done in the right order! Have kids report back to encourage completion and speaking skills.
Product Details
RECOMMENDED AGE
2-5 Years
IN THE BOX
1 Toolbox
1 Drill
1 Saw
1 Hammer
1 Screwdriver
1 Wrench