Future architect's dream
Children create not just homes, but stories and adventures for their dolls!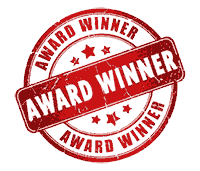 Geometrics Play House
by Hape
Rambler, 2-story, or hi-rise design: there are no limits to the amount of fun that comes from your child's imagination. A unique and creative alternative to the traditional doll house encourages creative thinking and imaginative role play. A triangle, divided rectangle, and a polygon make up the modular rooms of this house, and can be rearranged over and over again for a different design every time along with the family.
Rent starts
₹
849
for a box of toys worth Rs. 5,000/-
Developmental benefit
Develops fine motor skills, cognition, creativity, and storytelling Encourages imaginative role play
2015 Oppenheim Toy Portfolio Platinum Seal
2015 Family Fun Toy Fair Favorite
Safe to use and durable
Non-toxic finishes and child safe materials. Made with wood sourced from environmentally sustainable forests. Durable paint finish and solid wood construction
Kids love to host tea parties in the new home!
Includes stylish furniture to decorate the interior, and a doll family excited to move in.
Product Details
RECOMMENDED AGE
3-5 Years
IN THE BOX
4 Media Room Furniture Set
3 Balcony Furniture Set
3 Wooden Geometric Modules
2 Dolls
2 Main Bedroom Suite Furniture
2 Bathroom Furniture Set
2 Kitchen Furniture Set