"A microscope for ME?"
Fun observation-exploration for junior scientist.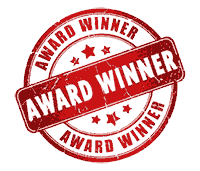 GeoSafari Jr. My First Microscope
by Learning Resources
Designed by a scientist and mother of two preschoolers, GeoSafari Jr. My First Microscope allows kids to see magnified hidden worlds with ease! This fully functional microscope is a real tool with a range of magnification (2.5x–8x) designed with a preschooler in mind.
My First Microscope also features two extra-large eyepieces (no need to close one eye!) and a chunky, kid-sized focusing knob. A bright LED with easy push-button action lights up details for even more discoveries.
Rent starts
₹
849
for a box of toys worth Rs. 5,000/-
Watch GeoSafari Jr. My First Microscope in action

STEM Learning
Even the littlest learners can engage with the world around them through STEM play. Exploration and discovery can help kiddos acquire important skills in key areas of early childhood development.
Science & Observation
View shells, flowers, stamps, toys up close and encourage scientific exploration, interest in science
Enter a world of wonder
Give young scientists the confidence they'll need to succeed with real scientific tools that are designed for safety and built kid-tough.
Product Details
RECOMMENDED AGE
3-5 Years
BATTERY
Requires 3 AAA
Included in the box
IN THE BOX
1 Microscope
1 Instruction manual