Unique in concept and design
Open-ended soft magnetic STEM building toy for toddlers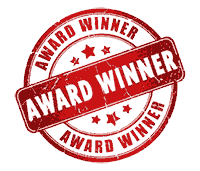 Grippies Builders
by Guidecraft
The STEM building toy system for toddlers, Grippes Builders combines tactile exploration, magnetic play and an introduction to the basic principles of engineering and geometry.
Surprise, amusement, amazement, and joy are just some of the feelings parents can count on seeing their young ones display while exploring the pleasures of Grippies Builders set.
Rent starts
₹
849
for a box of toys worth Rs. 5,000/-
Watch Grippies Builders in action

Combines tactile exploration with magnetic play
Grippies unique, magnetic rod and ball configuration provide a secure, frustration-free set of construction options as children first discover the joy of building.
First STEM building toy system for toddlers
The development of sensory perception, a blossoming sense of basic engineering principles, and loads of fun - are as substantive as they are pleasurable.
Grippie Games
Sort them by textures looking at them and then with eyes closed. How long a train of blue can you make? How about orange? Play a game make patterns: You start with blue, green, blue, green, blue....what comes next? Make other patterns with two colors and then gradually do three color patterns.
Product Details
RECOMMENDED AGE
1.5-5 Years
IN THE BOX
12 Small rods
6 Large rods
12 Balls