When Magnets n Motion come together
The moving construction excitement never ends!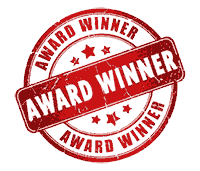 Magformers Gear Set
by Magformers
Magformers Magnets n' Motion Medium Gear Set includes gears and gadgets that bring the magic of motion to all your Magformers creations!
Features 37 pieces with colorful High-Performance magnets and NEW GEARS, that spark imagination and bring every creation to life. Designed with the engineers of the future in mind, Magnets in Motion brings new possibilities for STEM related magnetic construction toys.
Rent starts
₹
849
for a box of toys worth Rs. 5,000/-
Watch Magformers Gear Set in action

Encourages fine motor skills, experimentation, creativity
Fosters brain development through fun and educational exploration
High quality materials, designed for lasting enjoyment
BPA Free Plastic. Clip gears and hand cranks into squares and rectangles and construct innovative spinning mechanisms!
Engineer dozens of crazy contraptions!
Kids have a blast imagining and constructing wild, moving structures. Take your moving magnetic contraption action to a whole new level of WOW!
Product Details
RECOMMENDED AGE
3-8 Years
IN THE BOX
12 Magnetic blocks (6 squares, 3 double joined & 3 triple joined squares)
8 Connecting solid square blocks
6 Connecting translucent square blocks
6 Spinning gears
4 Gear accessories
1 Hand crank