Give your creation wheels
Build amazing geometrics and assemble fascinating animals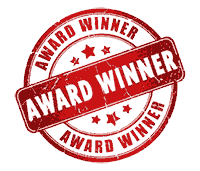 Magic Pop Set
by Magformers
Create 36 different ideas with the new Magic Pop Set from MAGFORMERS.Follow the step-by-step instructions to build animals.
Learn 6 different MAGFORMERS building techniques to magically transform your animals into vehicles. The fun is sure to last for hours with endless possibilities.
Rent starts
₹
849
for a box of toys worth Rs. 5,000/-
Watch Magic Pop Set in action

You're in gear for advanced learning!
Creating various animals and giving them motion on wheels surely enhances imaginative ,visual spatial and fine motor skills. This pop-up set is no exception.
High quality design and materials
Very durable, strong plastic construction. BPA Free HQABS Plastic
Explore your creativity with endless possibilities
Join your kid building this exciting set and use for pretend play. The more you build with Magformers, the more excited you'll become about engineering!
Product Details
RECOMMENDED AGE
3-8 Years
IN THE BOX
8 Equilateral triangles
6 Squares
2 Isosceles triangles
2 Trapezium
2 Joined squares
2 Rhombus
2 Set of double wheels
1 Set of single wheel