Lots of fun, hands-on STEM learning through play!
An elegant introduction to the fascinating worlds of shapes and dimension.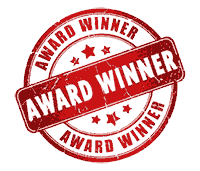 Magna-Tiles Frost Set
by MagnaTiles
Hands-on Geometry with Magna-Tiles


Connection Guide describes 3 levels of play. Base Play introduces the shapes and colors. Exploration Play defines the shapes attributes, and introduces children to visualizing 3-D objects within a 2-D context. And Challenge Play encourages the child to design complex creations that develop and sharpen spatial using critical thinking skills.


Rent starts
₹
849
for a box of toys worth Rs. 5,000/-
Watch Magna-Tiles Frost Set in action

Colorful, geometric shapes allows hours of open-ended play
Using the intuitive construction systems of magnets and geometry, architecturally-minded imaginations launch into endless possibilities as they piece together these colorful tiles any way they want.
A multi-award winning toy
High quality design and materials for lasting durability
Pieces feature magnets on every edge - Connect at every angle. Each piece is brilliantly colored with a different color on either side
Launch geometric construction into the realm of the imagination
Create flat, 2-D patterns and cool 3-D structures while developing fine motor and visualization skills.
Product Details
RECOMMENDED AGE
3-8 Years
IN THE BOX
10 Small Squares
3 Large Squares
4 Equilateral Triangles
4 Right Triangles
4 Isosceles Triangles
4 GS 30-60-90 Triangles
4 GS 45-45-90 Triangles