Play beyond the screen
Award-winning hands-on game system that fosters creativity and problem solving skills.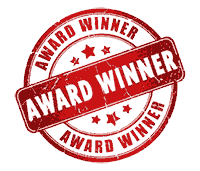 Osmo iPad iPhone Gaming Kit
by Osmo
Osmo is an award-winning game system that will change the way your child interacts with the iPad/iPhone by opening it up to hands-on play.
Osmo's game systems foster social intelligence and creative thinking by opening up the iPad to the endless possibilities of physical play. Crafted with reflective artificial intelligence, a groundbreaking technology that bridges the real and digital realms.
You need to have an Ipad or an iPhone. Set comes with reflector, base, and Words, Masterpiece, Tangram and Newton Games
Rent starts
₹
849
for a box of toys worth Rs. 5,000/-
Watch Osmo iPad iPhone Gaming Kit in action

Real Tangram pieces, full digital experience
Arrange tangible puzzle pieces into matching on-screen shapes. Play with a friend or challenge yourself to more advanced levels as your handy-work lights up with each victory.
Best Design -2016 Award winning Toy
Innovation Toy of the Year
Finalist 2015
Compatible iPads
Compatible iPads: iPad 2, iPad (3rd Generation), iPad (4th Generation), iPad (5th Generation), iPad Mini, iPad Mini 2, iPad Mini 3, iPad Mini 4, iPad Air, iPad Air 2, the 9.7-inch and 10.5-inch iPad Pro. Compatible iPhones: iPhone 6, 6s, 6 Plus, 6s Plus, 7, 7 Plus, 8 and 8 Plus.
Supercharge your drawing skills
Masterpiece leverages Osmo to turn your iPad into a drawing tool. With Masterpiece you'll get the proportion and perspective of your drawing exactly right. The only limit of what you can draw is your imagination!
Product Details
RECOMMENDED AGE
6-12 Years
IN THE BOX
26 Red Alphabets
26 Blue Alphabets
7 Wooden Pieces
1 Base
1 Reflector