Recreate 2D patterns into 3D structures
Take play to another dimension and discover your inner architect!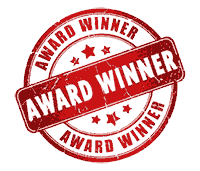 Pattern Play 3D
by Mindware
Pattern Play 3D combines building and imagination to make the perfect STEM learning activity!

Manipulate the multi-shaped and vibrant blocks to successfully duplicate the balance, composition and geometry featured on each 2D instruction puzzle card. Watch stunning modern art patterns, towers, pyramids and all sorts of abstract creations defy gravity!

Once you've mastered recreating the impressive structures get creative and design your own—the possibilities with these big chunky blocks are endless!
Rent starts
₹
849
for a box of toys worth Rs. 5,000/-
Watch Pattern Play 3D in action

A fun way to build STEM skills
Strengthens STEM, fine-motor, strategy, physics and basic engineering skills . Encourages visual-spatial reasoning, logic, critical thinking
Think you have what it takes?
40 challenges on 20 cards - Grow with difficulty. By the time you're finished with all forty challenges, you'll be well on your way toward becoming an architectural genius!
Experience block-stacking fun that isn't just challenging, but artful too
Create zig-zagging walls that appear to defy gravity. Build perilous towers that teeter on the brink of collapse. Construct pyramids, sky-scrapers, and all kinds of abstract creations.
Product Details
RECOMMENDED AGE
5-12 Years
IN THE BOX
1 Puzzle tray
22 wooden blocks