The find and hide game of chickens and eggs!
Cluck! Cluck! What an "egg-cellent" memory you have!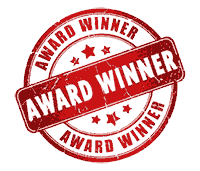 Peek-A-Doodle Doo!
by Fat Brain
A charming and delightful "My First Game" for children

First, use memory to collect all 12 eggs from under the chickens; then, use memory to put the eggs back under the chickens; make a mistake, your scoring egg cracks a little more each time; least cracked egg at end of game wins


Rent starts
₹
849
for a box of toys worth Rs. 5,000/-
Watch Peek-A-Doodle Doo! in action

Fast-moving fun game
Engages memory and concentration in a farm-fresh way; strengthens counting skills, fine motor skills, communication skills
Easy for little hands to grab
Chickens feature fun rubbery beaks, combs and tails; high quality materials; pieces are chunky
Off you go, little farmers!
How "egg-cellent" is your memory? Find out with the best "My First Game" in our coop!
Product Details
RECOMMENDED AGE
3-6 Years
IN THE BOX
15 Nests
12 Chickens
12 White Eggs
4 Colored Eggs
4 Scoring Nest