The Most Adorable Penguin Game
Go on a Egg-spedition with this Skill Building memory game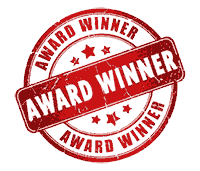 Pengoloo
by Blue Orange
Lovable little penguins hide shining, colorful wooden eggs in a fun new game to challenge your child.
Roll the dice and look for the matching colored eggs underneath the penguins. A good memory and a little luck will help you be the first to collect six penguins on your iceberg to win!
Rent starts
₹
849
for a box of toys worth Rs. 5,000/-

A children's matching and memory game
Develops color recognition, matching abilities, memory skills, cooperative social skills
A multi-award winning toy
Beautiful wood construction - brilliant color components
Made of smooth, finely crafted, natural wood, these Penguins are ready to play with you.
Get ready to fall in love with these penguins!!!
Finding eggs in the Pengoloo Game is a stretch for the mind and a whole lot of fun. The handsomely-designed wooden penguins is a real hit with the young kids.
Product Details
RECOMMENDED AGE
4-8 Years
IN THE BOX
12 Penguins
12 Colored Eggs
4 Iceberg Scoring Pads
2 Dices