Inspire endless magnetic play
Interesting new magnetic shapes allow for discovery and open-ended creations.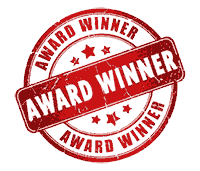 PowerClix Organics
by Guidecraft
PowerClix Organics have colorful, translucent plastics and unique organic shapes that allow for open-ended, freeform, 3D constructions.
Organics are for teaching and exploring organic geometry. With building pieces derived from shapes found in nature–such as skeletons, coral reefs, insects and plants–builders may now explore the use of a more organic visual language to replicate any object.
Rent starts
₹
849
for a box of toys worth Rs. 5,000/-
Watch PowerClix Organics in action

Educational Focus
Help your child learn fine motor skills, spatial concepts and asymmetrical thinking with STEM magnetic toy.
Build Your World!
Translucent plastic organic shapes allow for 3D constructions. 7 unique shapes create unlimited building possibilities
Instills a sense of wonder
Children intuitively know how to build and PowerClix frees that imagination quite effectively!!! So, if you want to give your kids a superb hands on, creative experience, look no further.
Product Details
RECOMMENDED AGE
4-8 Years
IN THE BOX
26 Puzzle pieces