Stir up a good time
Add a bit of imagination to your mix and you've got the fixings for a creative day of play!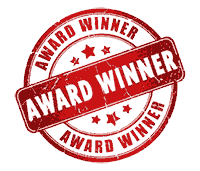 Bakery Set
by Learning Resources
Does your child sneak around in the kitchen when you cook?
With this set, invite your kids to imagine holding a pretend bake-off, making special treats for company, running their own bakery or entering the school bake sale.
Offers a realistic, hands-on play experience with egg that cracks open to release the yolk, cookies in 4 shapes to cut out and more. Introduces parts of a whole with sliceable 3-piece loaf of bread and pie with three 2-piece slices kids can fill with fruit. Provides a measuring cup and spoon so kids can be sure they added all the right ingredients.
Rent starts
₹
849
for a box of toys worth Rs. 5,000/-
Pretend to bake up your favorite treats
See who knows the secret ingredient in a pretend bake-off. Rolling dough, cutting cookies and making pie all use hand and finger movements in different ways, strengthening muscles and refining movements.
Parent Magazine Toy of the Year Finalist (2009)
FunFare Magazine's All Stars Award (2009)
Perfect for small hands
Set of 31 durable plastic pieces includes favorite baked goods and all the utensils a baker needs. Beautifully designed with exceptionally strong, long-lasting materials.
Cute baking experience
Kids will have a great time baking cookies, pies, breads, and more and while they are whipping up treat, these little learners are also practicing basic fundamentals and honing critical fine motor skills!
Product Details
RECOMMENDED AGE
2-5 Years
IN THE BOX
1 Mixing Bowl, 1 Mixing Spoon,1 Cookie Dough
1 Cookie Cutter, 1 Egg (3 Pieces), 1 Rolling Pin
1 Cookie Sheet, 1 Bread Knife, 1 Peach Slice
1 Apple Slice, 1 Pie Server, 1 Measuring Cup
2 Strawberry Slices (2 Pieces), 2 Measuring Spoons on Ring
3 Bread Slices
4 Cookies (Star, Crescent, Clover, Heart)
6 Piece Pie