Everything you need for a check up!
Your little doctors will have fun with this award winning toy!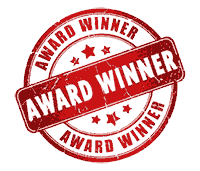 Doctor Set
by Learning Resources
Learning Resources Pretend & Play Doctor Set features enough medical tools for the whole junior surgical team to operate!
Ease anxieties about upcoming doctor visits by acting out scenarios and making the experience more familiar.
Junior Doc is in!!!
Rent starts
₹
849
for a box of toys worth Rs. 5,000/-
Watch Doctor Set in action

The perfect way to ease children's anxieties about doctor visits.
Let them pretend to be the doctors or the patients and work out different scenarios for using all the tools. This Pretend & Play set is a great way to help children better understand their world while developing early language and social skills.
A multi-award winning toy
What's in the box?
The set includes enough medical tools for the whole junior surgical staff along with a battery operated stethoscope and ringing cell phone. Also included, a plastic carrying case for storage.
A first doctor's set delivering high interest imaginative play
Days of healthy imaginative play are on the way with learning practical life skills, exploring empathy, and caring for others
Product Details
RECOMMENDED AGE
2-5 Years
BATTERY
Requires 2 AAA
Included in the box
IN THE BOX
2 Bandages
1 Medical Toolkit Case
1 Stethoscope
1 Cell Phone
1 Forceps
1 Eyeglasses
1 Name Tag
1 Scalpel
1 Thermometer
1 Tweezers
1 Syringe
1 Blood Pressure Cuff
1 Scissors
1 Reflex Hammer
1 Bedpan
1 Ear Scope
1 Dental Mirror
1 Emergency Remote