Find the path to Grandma's house!
An enchanting puzzle game for young children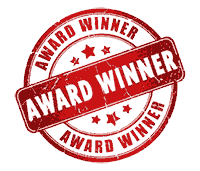 Little Red Riding Hood
by SmartGames
Can you lay all the pieces on the board so that you build a path for Little Red Riding Hood to reach Grandma's house?

Can you help Red Riding Hood find Grandma's house in the forest? Can you out-smart the wolf when he appears?

Then you can play the game with the Wolf! But beware, he might get there faster! Try to solve these challenges by making two paths to Grandma's House: one for Little Red Riding Hood, and one for the Wolf.


Rent starts
₹
849
for a box of toys worth Rs. 5,000/-
Brain Games Build Skills
Your children can build upon their spatial insight, planning, problem solving, concentration, and visual perception while playing
Cognitive Skill-Building Challenges
With 24 challenges, find the perfect challenges to tease their brain and help them think outside the box.
Exercise your cognitive skills...while having fun!
It's so fun to play, they'll not even realise they're learning!
Product Details
RECOMMENDED AGE
1.5-3 Years
IN THE BOX
1 game board
5 puzzle pieces with roads
2 figurines
3 trees
1 house booklet with 48 challenges