It's a stacking toy with a spin-literally!
Instills a sense of wonder as kids watch their builds twirl and spin!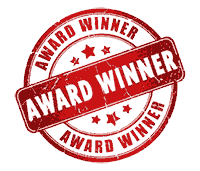 SpinAgain
by Fat Brain
Drop the vibrant discs onto the threaded corkscrew pole and go ooooh as they spin fast and smooth to settle onto the reversible base. Choosing how to set the base is half the fun for your toddler.

Each disc is dual-colored, and from largest to smallest, they form a dynamic rainbow utilizing fun shades. Want to make a rainbow? Want to keep all the round-edged shapes separate? You can!
Rent starts
₹
849
for a box of toys worth Rs. 5,000/-
Watch SpinAgain in action

Encourages baby engineering skills.
This visually stimulating toy will keep your little ones enthralled with vibrant, eye-catching colors. Encourages hand-eye coordination with endless fun.
Most Innovative Product 2015
Safe to use
Made of coated plastic that's pleasant to touch, the discs are solid and BPA free.
Instills a sense of wonder
The corkscrew design of SpinAgain will keep toddlers mesmerized..There's stacking, there's twirling, and then there's SpinAgain!
Product Details
RECOMMENDED AGE
1-3 Years
IN THE BOX
6 Discs
1 Reversible Wobble Base
1 Corkscrew Pole