Squigz are fun little suckers!
A lively toy innovation - new Suction Construction!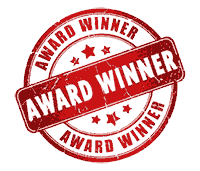 Squigz
by Fat Brain
Super flexible squigz can be assembled to create an impressive array of vehicles, robots, jewelry and more.

Squigz to build, bounce and stick to almost any surface even windows. Just as fun to pop apart. They're fun little suckers.


Rent starts
₹
849
for a box of toys worth Rs. 5,000/-

Fun for young nurturer
Encourages creativity, fine motor skills, interaction, playful experimentation
Stick Just About Anywhere
Stick the soft, squeezable, silicone Squigz on a window, a refrigerator, a bathtub, or any other flat and non-porous surface. Made of 100% silicone (BPA-free, latex-free)
Playful curiosity
Squigz come with no rules and no instructions, so your child's creative side can flourish with abandon
Product Details
RECOMMENDED AGE
3-7 Years
IN THE BOX
2 Pips
8 Doodles
4 Grippities
4 Yoinks
2 Skooches
2 Gobnobs
1 Wonkity
1 Zorbit