Wooden block with Magnets..Seriously!!!
Enhanced opportunity for play and creativity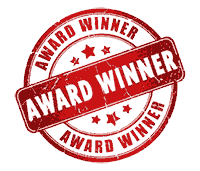 Tegu Tints
by Tegu
Defy gravity and push your imagination in ways never before possible.
With Tegu Tints, no instruction manuals or electronics; just toys that demand imagination and inspire limitless creativity across all ages. Created with beautiful Honduran hardwoods and safe water-based finishes, these blocks have proven wildly addictive for kids (and kids at heart) and will encourage the simple joy of creating for generations.
Rent starts
₹
849
for a box of toys worth Rs. 5,000/-
Watch Tegu Tints in action

Encourages multiple skills with fun play
Tints support a child's development over time through play: enhanced fine motor skills, pattern recognition, balance, sense of scale, imaginative play, problem solving, storytelling.
Naturally safe
Eco-friendly, sustainably-sourced hardwoods. Safe, non-toxic.
Instills a sense of wonder
There is something magical about watching a child's imagination unfold. The curiosity. The ingenuity. The creativity. Even more exciting playing with a toy that unlocks a child's mind.
Product Details
RECOMMENDED AGE
1-8 Years
IN THE BOX
14 Flat rectangular blocks
4 Solid rectangular blocks
4 Cubical blocks
2 Solid parallelogram blocks