Inspires little learners to be big thinkers
Arrange the easy-to-connect segments in endless combinations, sending Code-a-pillar™ on his path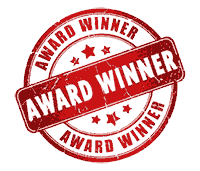 Think & Learn Code-a-pillar
by Fisher Price
Code-a-pillar is one of the new Think & Learn toys from Fisher-Price that goes beyond ABCs and 123s to help children learn how to think independently.
Kids can connect the segments to make Code-a-pillar™ go forward, left, right or wherever they choose. Motorized head segment features lights, fun character sounds and blinking eyes to bring Code-A-pillar™ to life!
Watch Think & Learn Code-a-pillar in action

Introduce young children to coding
It's an open-ended toy that invites kids to experiment and discover if their predictions and actions bring the desired effect. Kids discover that their actions make things happen (also known as cause & effect)!
A multi-award winning toy
Gives fine motor skills a good workout
This toy fosters skills like curiosity, experimentation and problem solving in ways kids haven't seen before.They're engaged in hands-on, open-ended discovery that helps them become lifelong learners.
​Make lots of fun connections!!!
Can you reach the target? Challenge kids to configure the segments so Code-A-Pillar can get to the targets. Kids can even configure the segments to make Code-a-Pillar™ reach targets they set up throughout the room.
Product Details
RECOMMENDED AGE
3-6 Years
BATTERY
Requires 4 AA
Included in the box
IN THE BOX
1 Caterpillar segment
1 sound segment
3 straights segment
2 right turns segment
2 left turns segment