A Smarter Way to Learn Math
Takes children on a math learning journey full of inspiration, magic, and humor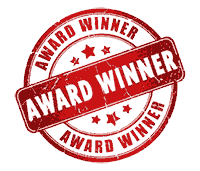 Tiggly Math for Tablets
by Tiggly
Tiggly Math brilliantly combines physical and digital play.
It consists of five unique, colorful counting rods and comes with three free learning apps. Kids interact with the apps by placing the counting rods on the iPad and Android tablets screen. Each counting rod has a given color and numeric value - 1 through 5 - represented by the number of ovals cut into its length. The physical element brought about by the counting rods greatly enhances that connection - and the learning that comes with it.
Rent starts
₹
849
for a box of toys worth Rs. 5,000/-
Watch Tiggly Math for Tablets in action

Takes children on a math learning journey
Develop math confidence and mathematical thinking skills by playing with Tiggly Math blocks. This is the perfect educational toy for all 3 to 7 year olds who are ready to learn counting, addition, subtraction, and number line in a fun and innovative way.
Award winning Educational Math Toy
Tillywig Toy Brain Child Award
2014
Simple to use
Compatible with all generations of iPad (excluding iPad1), iPad Air, & iPad mini; Leading Android devices (Samsung, Kindle, and Kurio); No Wi-Fi, Bluetooth, or batteries needed.
Enjoy Wonderful apps with Tiggly Math
With Tiggly Chef, kids learn numbers, counting, and early addition concepts by helping the chef prepare dishes with silly names like Blunderbusting Monkey Cake. Children find the vividly playful graphics and interactivity of the app highly engaging.
Product Details
RECOMMENDED AGE
3-7 Years
IN THE BOX
5 Tiggly Pieces