A Smarter Way to Learn Shapes
Allow children to quickly connect with the wonderful world of shapes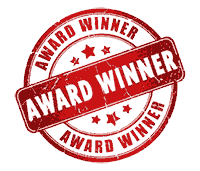 Tiggly Shapes for Tablets
by Tiggly
Learn shapes in fun new way with Tiggly Shapes. It works with the app on iPad and Android tablets.
Learning is focused around 4 shapes—circle, square, triangle and star with lots of fun repetition to stimulate memory and recall skills!
Rent starts
₹
849
for a box of toys worth Rs. 5,000/-
Watch Tiggly Shapes for Tablets in action

Toy that will make your kids smarter.
Tiggly Shapes expand digital apps into the real world and help children stretch their imagination and learning potential. Simply place a toy on your compatible tablet's screen and watch as the app reacts.
The award winning game-play is intuitive, engaging, and educational for young children.
Simple to use
Compatible with all generations of iPad (excluding iPad1), iPad Air, & iPad mini; Leading Android devices (Samsung, Kindle, and Kurio); No Wi-Fi, Bluetooth, or batteries needed
Hands-on experience
Designed by an award-winning team of educators and creative engineers, Tiggly Shapes helps kids find the fun in learning spatial reasoning, motor skills, language, and creativity in an innovative way. Endless joy with the awesome learning apps.
Product Details
RECOMMENDED AGE
2-5 Years
IN THE BOX
4 Tiggly Shapes