A Smarter Way to Learn Words
Turns learning vowels, phonics, reading, and spelling into a fun-filled experience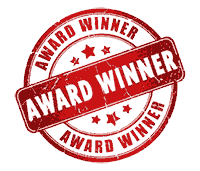 Tiggly Words for Tablets
by Tiggly
Tiggly Words are colorful, easy-to-handle vowel shapes that are used with three playful, charming and instructive Tiggly apps on iPad and Android tablets.
Working with these toys teaches the letter forms, names, and associated sounds (both long and short vowels). And, using the letters with the included apps teaches word families (e.g., cab, cob, cub) in an interactive and engaging way.
Rent starts
₹
849
for a box of toys worth Rs. 5,000/-
Watch Tiggly Words for Tablets in action

How Tiggly works
Includes 5 interactive vowel toys and 4 phonics learning games (free download) including Sesame Street Alphabet Kitchen game featuring Elmo and Cookie Monster.
Parent's Choice Award
2015 Silver
National Parenting Publication Award
2015 Gold
Simple to use
Compatible with all generations of iPad (excluding iPad1), iPad Air, & iPad mini; Leading Android devices (Samsung, Kindle, and Kurio). No need for batteries, bluetooth or wifi, the magic is in its simplicity!
Play that is intuitive for young children
To effectively learn how to read, children need to have the opportunity to experiment blending sounds, building new words, pronouncing meaningful and non-sense words, and using new vocabulary through storytelling and expression of thought.
This is exactly the type of experience children will get with Tiggly Words.
Product Details
RECOMMENDED AGE
4-8 Years
IN THE BOX
5 Tiggly alphabets