On your mark, get, set..Tumble
Get critical thinking skills rolling!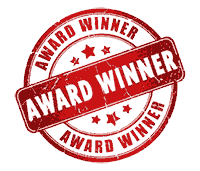 Tumble Trax
by Learning Resources
Using 14 squiggly, straight, and curved magnetic tracks, kids get to experiment with physics and engineering as they build and rebuild their own zig-zagging marble runs.
Drop the marble onto the highest point and watch as it rolls, drops, clicks, clacks, and accelerates.

But - Will it land in the goal?
Rent starts
₹
849
for a box of toys worth Rs. 5,000/-
Watch Tumble Trax in action

A thrill to explore how the marble can roll
With these tracks and your imagination, the possibilities are endless - Roooolllll, CLUNK! - Oh no! It bounced past the goal!
Specialty Toy of the Year- 2016
Brain-boosting fun!
Follow 10 challenge cards or try inventing your own tracks. Tumble Trax is your prime destination for hairpin turns, dizzying drops, and furious speeds!
Loaded with educational benefits
Discover the creative thrill of physics and engineering with the Tumble Trax Magnetic Marble Run - All you need is a magnetic surface and your active imagination!
Product Details
RECOMMENDED AGE
5-12 Years
IN THE BOX
14 Magnetic Tracks
2 Marbles
1 Goal