Get early learners excited about science
Introduces hands-on ways to experiment with mixing colors, magnets, bubbles, and other fun activities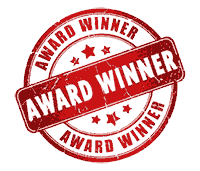 Wonder Science set
by Learning Resources
This STEM toy set includes everything you need to help junior scientists learn color identification and the properties of magnetism while conducting fun, hands-on investigations.
Ten double-sided Activity Cards include easy-to-follow experiments for mixing colors, exploring the power of magnets, and even creating your own bubble solution.
Rent starts
₹
849
for a box of toys worth Rs. 5,000/-
Watch Wonder Science set in action

Add some wow to science!
Discover the wonders of colors, magnets, bubbles, and more with these super-fun experiments and kid-cool tools.
Perfect for small hands
Chunky tools are perfectly sized for little hands to carry out experiments independently.
STEM learning for young scientists
Get your child into discovering, exploring, and experimenting with safe and fun toy that encourage an early love of science and help foster the development of STEM skills
Product Details
RECOMMENDED AGE
3-8 Years
IN THE BOX
6 Lenses
2 Test Tubes
1 Bubble Wand
1 Dish
1 Test Tube Stand
1 Horseshoe Magnet
1 Twisty Dropper
1 Color Mixing Glasses