Introduce young players to the clock
A Fun Way to Learn to Read the Clock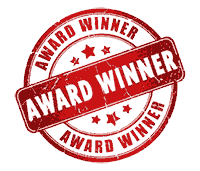 Zingo Time Telling
by Thinkfun
Slide the zinger to release two number tiles - one number represents the hour and the other the minutes. On the game card, players match the "digital" time to the hour or minutes represented on the analog clock face. Fill your card with matches and win.

With two levels of play, it's perfect for familiarizing young players with the clock and a great educational game for them to grow with.


Watch Zingo Time Telling in action

Teach time-telling
Learn to read the hour and minute hands on an analog clock and make the translation to digital time.
Learn life skills
Teach Following instruction and taking turns
Family fun game
A wonderful way to turn challenging time-based math into a fun game
Product Details
RECOMMENDED AGE
5-8 Years
IN THE BOX
32 Minute Tiles
32 Hour Tiles
6 Double-sided Cards
1 Zinger
1 Instructions Manual